4City Winter 2022-23 Divisional Basketball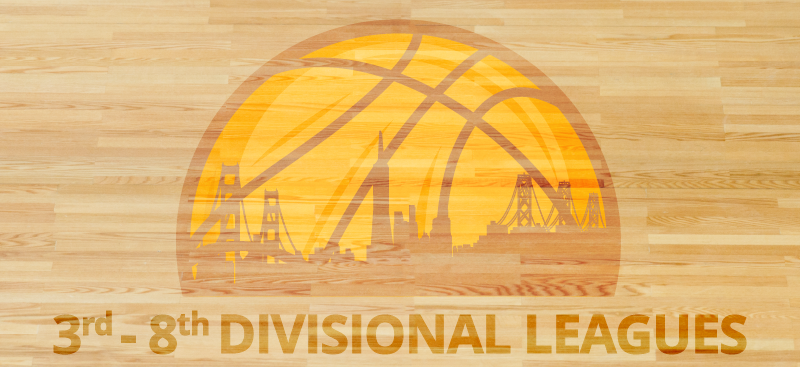 Program Highlights:
Program dates: October 29th, 2022 - February 12, 2023
Ages: 3rd/4th, 5th/6th and 7th/8th grades (separate boys and girls divisions)
Pre-season: 4 weekend skills clinics with professional coaches plus two weeks of practices.
Regular season: Sunday games from December 4th through February 5th, excluding two-week holiday from Dec. 23 - Jan. 2.
Practices: Saturdays and one optional weeknight.
Post-season tournament: February 11 - 12, 2023.
Fees: $695 which includes all clinics and a personalized 4CITY shooting shirt to keep.
Need-based financial aid: email treasurer@4city.us.
More info: visit our Divisional Leagues Page at www.4city.us.
COVID Safety Protocols: By enrolling in this program you are agreeing to comply with the 4CITY COVID Safety Guidelines, which may be modified during the season to comply with all state and local rules. They currently include: a) All players, coaches and parents must wear masks at all times; b) all gym doors will remain open for optimal air flow; c) completing an in-app health check may be required at each session before attendance is allowed; d) parent attendance will be limited to games only; and e) vaccination may be required for all kids and adults 12 years or older in order to participate or attend games.
Use the form below to filter by sport, season, day(s) and/or location; or scroll to view all programs.
---
Team Fees

Regular

$0.00 per team

Unassigned Fees

Regular

$695.00

Team Fees

Regular

$0.00 per team

Unassigned Fees

Free

Team Fees

Regular

$0.00 per team

Unassigned Fees

Regular

$695.00

Team Fees

Regular

$0.00 per team

Unassigned Fees

Regular

$695.00

Team Fees

Regular

$0.00 per team

Unassigned Fees

Regular

$475.00

Team Fees

Regular

$0.00 per team

Unassigned Fees

Regular

$475.00